BRAND NEW – FULLY UPDATED VERSION OF THE 1988 CLASSIC
The Los Angeles and Salt Lake Railroad Company
The Historic Union Pacific Salt Lake Route
by John R. Signor
Union Pacific is one of the most modern railroads in the country. The road's 780-mile line from Salt Lake City to Los Angeles is no exception. To the uninformed it would seem as if the railroad was built just yesterday, yet the history of this, the Salt Lake Route, now spans more than a century rich in the annals of railroading and the American West.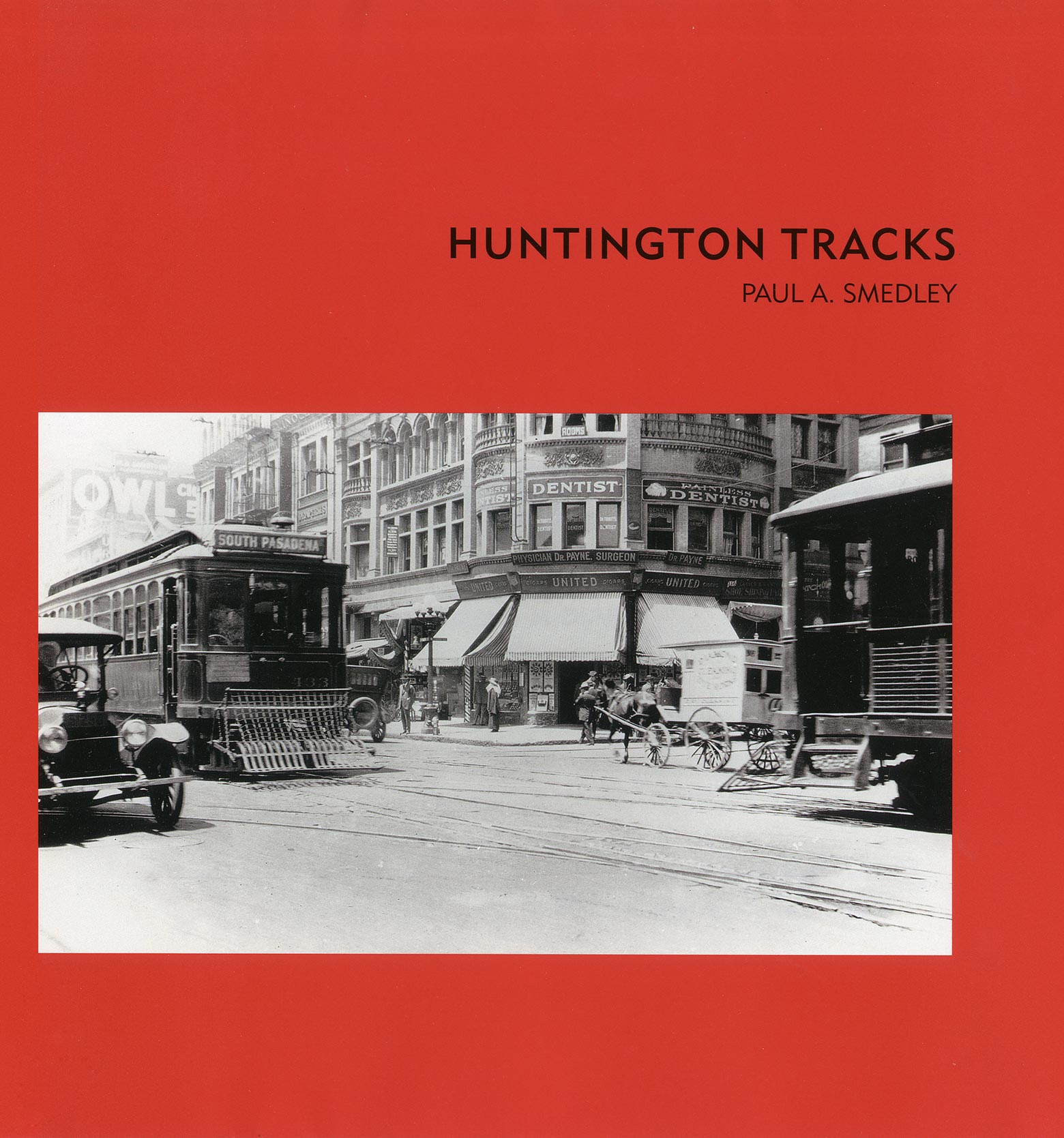 A Must-Have for Pacific Electric Enthusiasts
Huntington Tracks by Paul Smedley
This book tells the story of how Collis and Henry Huntington built their railroading empire into Southern California between the 1870's and the Great Merger of 1911.
NEW: PACIFIC ELECTRIC DASH SIGN WALL ART
Stunning re-creations of actual Pacific Electric Railway Santa dash signs, printed on sturdy metal and suitable for hanging in any sophisticated interior. Price includes free shipping in the USA; sorry, no international orders.
Since 1960, Publishers of Fine Railroading Books for The Collector, Hobbyist and Modeler
For Apple iPad / iBooks: The Railroad Caboose by William. F. Knapke with Freeman Hubbard
$12.99
Golden West Books is proud to announce the release of one of our most classic volumes, the 1967 William F. Knapke release The Railroad Caboose, now as an electronic book available exclusively for Apple iPad! Featuring interactive text, pop-up photographs, interactive image galleries and much more, The Railroad Caboose is a new standard for Golden West Books as we steam into the future of publishing.